Location: Denver International Airport; Denver, CO
Client: Delaware North
Project scope of work: The Denver Central Market is the first food hall to land at the Denver International Airport. This unique food hall, based on the downtown concept of the same name, offers patrons several dining options contained within one roughly 4,000 SF space. In addition to the food and beverage offerings, the space also provides seating for over 90 patrons.
As the Architect of Record (AOR), Gregory Ramón Design Studio Inc. was instrumental in coordinating the entire team during the design phase, adjusting the conceptual design and layout as necessary to accommodate the existing conditions of the space, owner requirements/requests, and the new MEP systems required by the design. We also maintained continuous involvement throughout the construction phase. Revit and Navisworks were used throughout the design phase to help with coordination and communicate design decisions to the Client.
Final photographs provided by Denver International Airport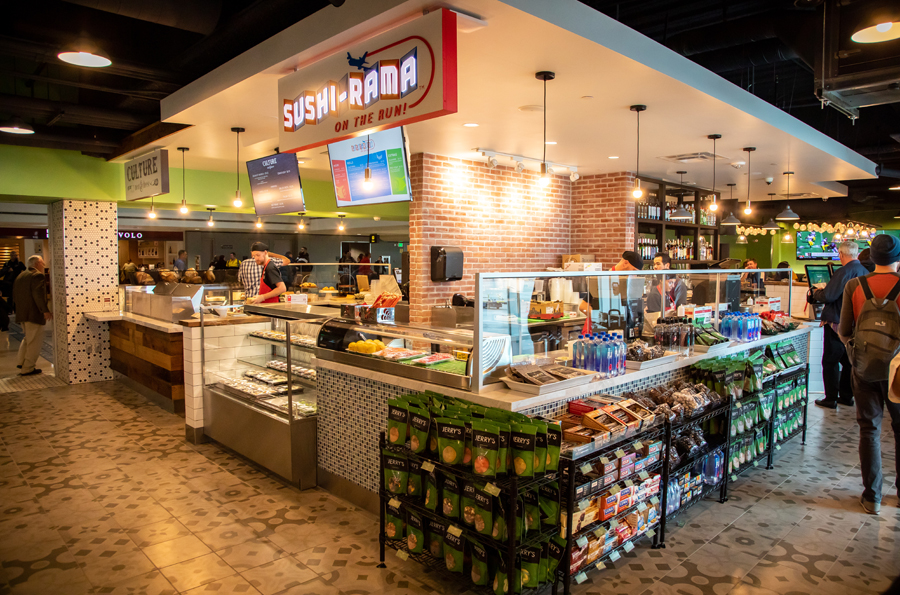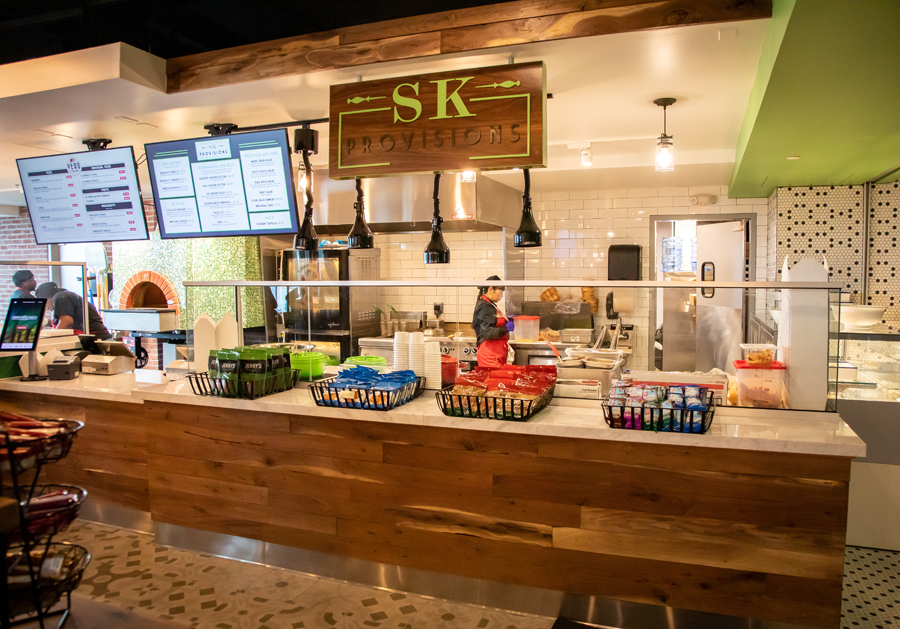 360 Degree View (look around on the screen or by using VR goggles)